Travel and Tourism provides students with the opportunity to study an interesting and rewarding subject. This course is suitable for students wishing to progress to A Levels or pursue a career in the travel and tourism industry. It will provide underpinning information of the structure and procedures of one of the largest industries within the UK.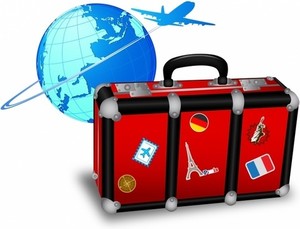 Travel and Tourism is the same as any other subject you study at GCSE and will count towards your required points for Sixth Form should you wish to further your studies at Tring. The main difference is the way it is examined with only 1 short exam worth 40%. The remaining marks come from coursework tasks.
Students taking Travel and Tourism have received excellent results with nearly all achieving their target grade and many exceeding it.
Students do not need to have studied the subject at year 9.
TRAVEL & TOURISM DEPARTMENT
Subject Leaders
Miss J Alder & Mr C Lickfold
Travel & Tourism Level 2 BTEC
COURSE CONTENT
"Coursework units account for 40% of the final grade. Only 1 unit is examination based using case study material, this allows students to work at their own pace and with less pressure of a high number of summer exams. The examination unit for this qualification is usually sat in January with a resit opportunity available"
The course allows the students to investigate real life travel and tourism activities and will include educational visits to industry organisations such as Wembley Stadium and Thorpe Park. We also work with some exciting organisations Kuoni Travel, London Zoo and Twickenham. Students will learn why Travel and Tourism has become one of the UK's fastest growing industries and the biggest employment area in the world.
Skills and Knowledge:
You will gain a broad understanding of Travel and Tourism industries.
You will develop an interest and knowledge in worldwide Tourism, people and places.
You will learn about aspects of marketing, customer service and business.
You will develop skills, knowledge and understanding in Leisure and Tourism.
You will have the opportunity to apply learning in a practical and realistic way.
You will develop skills that are highly valued by schools, colleges · universities and employers. This course is an excellent way of progressing into the Sixth Form.
ASSESSMENT
Units include:
Students will cover four units over two years. 75% of the course is internally assessed coursework tasks, only 25% is an external exam. This exam has a re sit opportunity taking the pressure of final exams at the end of year 11.
Unit 1 :UK Travel and Tourism Destinations
Unit 2 :The Development of Travel and Tourism in the UK
Unit 3 :International Travel and Tourism Destinations
WHO IS THE COURSE FOR?
This course is suitable for:
Anyone interested in Travel and Tourism.
Students who generally prefer coursework.
Anyone interested in studying a subject that is relevant to their own lives and experience.
Anyone interested in working in the Leisure and Tourism industry.
The Leisure and Tourism service sector are important and fast growing areas of employment.The course provides an opportunity for students to learn more about a fast growing, dynamic industry with a vast range of career opportunities.
The topics studied and learning styles will provide vital life skills that will be useful no matter what job or further study students decide to do.
The course is taught using a variety of teaching methods.