Google Reference School
Tring School first started using G Suite for Education in 2015 and in 2016 we were honoured to be recognised as a Google Reference School as recognition for our use of technology in the classroom to positively impact the education of our students.

Being a Google Reference School means we are joining a select group of schools and colleges in England. Being part of the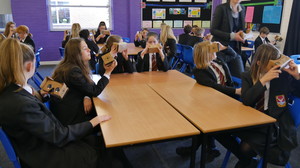 Google Reference Schools program means that our use of G Suite throughout the school and our good practice in utilising its tools can be referenced and displayed to offer support to other schools. We are able to provide training opportunities for colleagues and will continue to work closely with Google in supporting the use, development and deployment of future technologies for use in schools.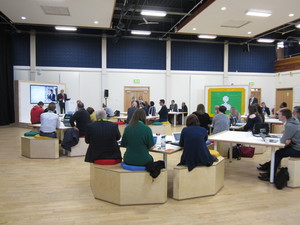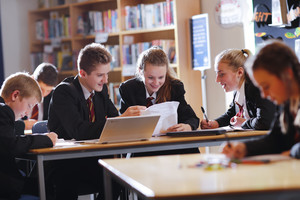 In September 2016 we started our 1-1 rollout of Chromebooks. All students in the Ks3 and Ks4 would have access to a Chromebook in lessons. This staged rollout continued with different year groups until all students in September 2017 had a device. Staff have used the various apps to organise, collaborate and engage students in their learning. It has been such a successful and easy way to share documents and collaborate across the school. Students all have Gmail accounts and this allows them to store their work in the 'Cloud' as opposed to on a network. This allows our students to login to a variety of devices, anywhere on the school site or at home and access their work.
In May 2016, we hosted the GAFE Roadshow at school which allowed us to share our practice with our local primary schools and partner schools. We were one of only a few select schools in the country involved in the roadshow and the only school in this area.
Our goal is for all students to have access to technology within their lessons, and for it to be used to allow students to become confident and responsible users of modern technology, promoting communication, independence, resilience, collaboration and progress.
From Tring to Tokyo - September 2018
Tech for Learning Gets Results - Academy Today November 2017
Story of Impact in Tring School - Google January 2017
Schools using Technology to Personalise Learning - TES July 2016