Travel & Tourism
Travel and Tourism provides students with the opportunity to study an interesting and rewarding subject. This course is suitable for students wishing to progress to A Levels or pursue a career in the travel and tourism industry.
Travel and Tourism provides students with an opportunity to follow a broad, stimulating and enjoyable curriculum that engages and challenges students. We believe the subject should be taught with passion, igniting our learners interests as well as gaining transferable skills. The course will provide underpinning information of the structure and procedures of one of the largest industries within the UK and will count towards your required points for Sixth Form should you wish to further your studies at Tring.
"Coursework units account for 60% of the final grade. Coursework units are based on case study material, allowing students to work at their own pace".
"Only 1 unit is examination (40%) sat in January with a resit opportunity available"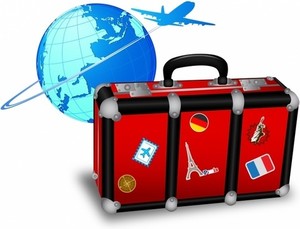 We aim to demonstrate the huge range of travel opportunities available in the UK and wider world so that students are inspired to find out more and explore the world around them. We aim to look at current issues and their impact upon the tourism industry so our students develop a more insightful understanding of the world around them. We encourage our learners to be readers, listeners and watching current affairs. It is our intention to support our students in becoming more knowledgeable about a broad range of aspects of this global industry, as well as fostering a curiosity about domestic and global travel destinations.
The course allows the students to investigate real life travel and tourism activities and will include educational visits to industry organisations. Students will learn why Travel and Tourism has become one of the UK's fastest growing industries and the biggest employment area in the world. The course introduces students to the Travel and Tourism industry and encourages them to gain an understanding of the skills required for all future employment or higher education – whatever subject that might be in.
Travel and Tourism is the same as any other subject you study at GCSE and will count towards your required points for Sixth Form should you wish to further your studies at Tring. The main difference is the way it is examined with only 1 short exam worth 40%. The remaining marks come from coursework tasks.
BTEC Tourism is an "applied" subject. This means we use a variety of assessment techniques. We link to employees and teach practical as well as academic skills.
Students taking Travel and Tourism have received excellent results with nearly all achieving their target grade and many exceeding it.
"100% of Tourism students would recommend the subject to other students to choose in their options"
Subject Leaders: Mrs Hay and Mr Lickfold
Travel & Tourism Level 2 BTEC
COURSE CONTENT
Units include:
Component 1: Travel and Tourism Organisations and Destinations.

In this component, you will investigate travel and tourism organisations, their aims and how they work together. You will explore types of travel and tourism, the features that make destinations appealing to visitors and different travel routes

Component 2: Customer Needs in Travel and Tourism.

In this component, you will investigate how organisations use market research to identify travel and tourism trends, and customer needs and preferences. You will apply your understanding by selecting products and services and planning a holiday to meet customer needs and preferences.

Component 3: Influences on Global Travel and Tourism.

In this component, you will explore the different factors that may influence global travel and tourism, and how travel and tourism organisations and destinations respond to these factors. You will examine the potential impacts of tourism at global destinations and how destinations can manage the impacts of tourism and control tourism development to achieve sustainable tourism.
Skills and Knowledge:
You will develop an interest and knowledge in worldwide Tourism, people and places.
You will learn about aspects of marketing, customer service and business.
You will have the opportunity to apply learning in a practical and realistic way.
You will develop skills that are highly valued by schools, colleges · universities and employers. This course is an excellent way of progressing into the Sixth Form.
ASSESSMENT
Students will cover three units over two years. 60% of the course is internally assessed coursework tasks, only 40% is an external exam.
This course is suitable for:
Anyone interested in Travel and Tourism.
Students who generally prefer coursework.
Anyone interested in studying a subject that is relevant to their own lives and experience.
The topics studied and learning styles will provide vital life skills that will be useful no matter what job or further study students decide to do.
The course is taught using a variety of teaching methods.