World Challenge is the leading provider of life-changing school expeditions which are designed to develop important life skills, helping students to:
Develop teamwork and leadership skills
Gain confidence and self-esteem
Become more globally aware
At Tring School, we offer a 2 week Adventure for Year 9 students and a 3 week Expedition for Year 11/12 students.
To learn more about World Challenge please Click Here
The World Challenge ethos
CHALLENGE: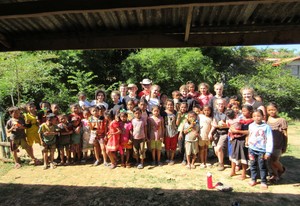 Global citizenship is another important dimension to the programme. Part of the World Challenge ethos is to ensure that students experience cultures and environments very different to their home country. This brings an appreciation of the challenges facing other cultures and hopefully awakens the desire to understand, explore and develop a global perspective on life.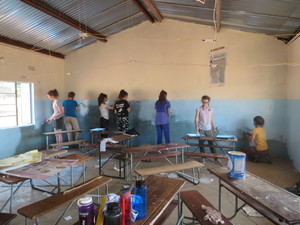 PARTICIPATION
Taking ownership and responsibility for people and plans is at the centre of the World Challenge learning experience. Participation and teamwork are essential factors behind any successful expedition.
ENVIRONMENT
World Challenge aims to support and facilitate the development of young people through life-changing experiences. We provide a safe environment for students of school age to explore the limits of their comfort zone, allowing them to grow in confidence and resourcefulness, both of which are key qualities to help build successful and fulfilling lives.
WORLD CHALLENGE EXPEDITION For Years 11 and 12 TO MADAGASCAR - 2019
WORLD CHALLENGE ADVENTURE for Year 9 TO cambodia - 2019
Tring School have been working with World Challenge for many years; this will be our 8th Year 9 Adventure. Other places we have been – Ghana, Thailand, Morocco, Zambia, Laos, Belize and this year Sri Lanka.
It's a real privilege to spend time with the Challengers. We watch groups of students mature into a team, taking on challenges that they wouldn't have dreamt possible, looking after themselves and each other, and developing skills which many adults sometimes find difficult.
In 2019 four teams are heading to Cambodia. Not your typical holiday destination but then this isn't a holiday! World Challenge is all about the adventure and exploring new places. Cambodia is steeped in ancient history, the people are warm, hospitable and welcoming. The challengers will immerse themselves in a different culture and visit areas off the main tourist trail where they can make a real difference to local communities.
Jungle trekking, sleeping in a hammock, carrying their own kit, getting involved in a community project, whilst soaking up the sights and smells of a different country are just a few of the amazing experiences they are due to encounter.
Students sign up to these adventures when they are in Year 8. The Cambodia adventure has begun as the team's begin their fundraising, fitness training, planning and preparation prior to departure in July 2019.
This link will give you more information World Challenge's adventures in Cambodia
PAST EXPEDITIONS AND ADVENTURES
In recent years, we have offered students trips to countries such as Laos, Zambia, Thailand, Ghana, Tanzania, Kenya, Bolivia, Chile, Peru, Nicaragua and India. The objective is to provide a character-building experience involving mental and physical challenges. Students taking part have completed extreme treks through mountains, up volcanoes, across plains or through jungles. They have also undertaken community projects including funding and building a rural sustainable shop in Zambia; rebuilding ancient dry-stone walls in an Andean National Park; working at orphanages in the foothills of the Himalayas; and building playgrounds or classrooms for underprivileged kindergartens or schools in places such as Chile, Borneo and Ghana. The project phases always give the students a great sense of achievement and altruism. A good proportion of the money the students raise goes towards these charitable projects and benefit the local communities they visit – so if you see our students in World Challenge T-shirts bag packing, ticket selling for a fundraising event, busking, car washing or boot cleaning, please stop to ask them about their trip and the good cause they'll be supporting!
FUNDRAISING
At Tring School, we now offer two types of World Challenge packages to our students, the 3 week Expeditions and the 2 week Adventure; both require the students to raise the money themselves by organising their own fundraising events, setting up creative enterprises and, if they can find them, securing part time jobs. Our resourceful students have done all sorts to ensure their place on a World Challenge. We've had entrepreneurial students arrange outdoor cinema events, host dinner parties for their parents' friends, selling afternoon tea at open garden festivals, setting up stalls for their home-made cards, cakes, jams and candles… the list is endless.
Group fundraisers the school has helped to make possible include Concerts, Country and Western Night with 'Dolly Parton', a Tring Litter Pick, Quiz 'n' Curry Nights, and a Gifts and Promises Auction. Students can also make money by having a stall at the termly Enterprise Markets that take place during a lunchtime.