Applications For September 2023
Our Open Evening was held in October. Applicants please complete the relevant application form below, Tring School students have been emailed a google form to complete. This page has information to assist you but if you have any further questions please email sixthform@tringschool.org.
Application Form 2023 for Tring School Students
External Students Sixth Form Application Form 2023
We can continue to accept applications from students after the application deadline of 16 January 2023, up until the start of the autumn term. If students apply late or change their options after the application deadline, their applications to any oversubscribed courses will be considered after those students who applied for the courses on time.
---
Sixth Form Open Evening Presentation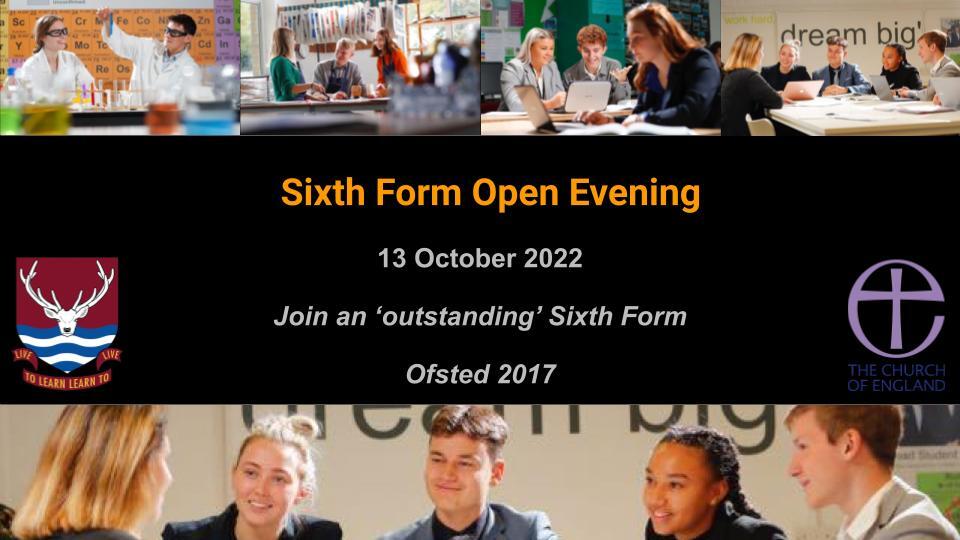 ---
Induction Day Presentation 27 June 2022
---
Podcast Interviews 2022
The Head Student Team have produced a fantastic podcast series for new students to hear about subjects available in our Sixth Form.
---
Sixth Form Subjects at Tring School
Please click here to head to the Sixth Form Subject area of our website
---
The following information is available in the folder at the bottom of this page:
Admission Policy for 2023 entry
Calculating your Total Point Score (TPS)
Induction Day Presentation 27 June 2022 (pdf copy of presentation shown below)
Sixth Form Introduction Booklet 2022-23
Subject Entrance Criteria 2022-23
Top Tips for Choosing Subjects
Proposed Year 12 Subject Blocks 2023
---
The ethos of the Sixth Form is one which places great emphasis on individual needs and pastoral care in order to ensure every student is successful. We have a rigorous system of tracking student progress and invest quality time in intervention strategies. The interventions are throughout both years in order to help the students fulfil all of their potential. Pastoral guidance for students is extensive and they are supported to become well rounded individuals. Ofsted state that 'Sixth Form leaders and tutors provide exceptional guidance, care and support'.
Courses in the Sixth Form require a high level of intellectual ability and commitment to work; it is paramount that students select courses that are appropriate to their ability. A good guide to identify the most suitable pathway is to use the GCSE total point score (TPS) system; this gives a true reflection of a student's current ability and has proved a reliable tool in deciding on the correct courses.
As a Church of England school, our faith is central to our long commitment to education and all that we do is grounded in our Christian Ethos.
We look forward to welcoming you to our Sixth Form.
Contact Us
Email sixthform@tringschool.org.