Ofsted & Siams Reports
Ofsted is the Office for Standards in Education, Children's Services and Skills. They inspect and regulate services that care for children and young people, and services providing education and skills for learners of all ages.
They report directly to Parliament and are independent and impartial and aim to be "a force for improvement through intelligent, responsible and focused inspection and regulation" (Ofsted 2017 to 2022 strategy).
Ofsted Inspection Report - 4/5 May 2023
"Tring is a school where everyone is made to feel welcome and can be themselves, whatever their background or personal situation."
"Students achieve well in examinations because they have secure subject knowledge."
"The school is at the forefront of online learning."
"The needs of pupils with SEND are accurately identified. Appropriate specialist support is put in place when required."
"Typically, students' behaviour in lessons is strong. They demonstrate commendable attitudes to learning. Working relationships with adults are extremely positive."
"The school's work on inclusion and diversity is particularly noteworthy."
"The organisation of pastoral support through tutors and house staff means that every student is known individually."
"Trustees and governors are knowledgeable and experienced. They have a good understanding of the school's strengths and areas for development."
"Staff are appreciative of leaders' consideration of their workload."
Full report can be found in the folder at the end of this page.
---
SIAMS (Statutory Inspection of Anglican and Methodist Schools) inspection focuses on the impact of the Church school's Christian vision on pupils and adults. This involves looking at the school's Christian vision, the provision the school makes because of this vision and how effective this provision is in enabling all pupils to flourish.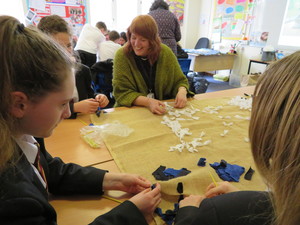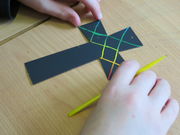 Church schools will employ a variety of strategies and styles appropriate to, and reflective of, their particular context in order to be distinctively and effectively Christian in their character and ethos. SIAMS inspectors therefore do not look for a set template of what a Church school should be like, but rather take the particular context of the school into account and base their evaluation on the outcomes rather than the process.
The Evaluation Schedule has one inspection question: how effective is the school's distinctive Christian vision, established and promoted by leadership at all levels, in enabling pupils and adults to flourish?
This is explored through seven strands:
Vision and Leadership
Wisdom, Knowledge and Skills
Character Development: Hope, Aspiration and Courageous Advocacy
Community and Living Well Together
Dignity and Respect
The impact of collective worship
The effectiveness of religious education
QUOTES FROM THE Tring school SIAMS REPORT 2/3 MAY 2019
"Leaders and governors are actively reflecting on the biblical roots of the school's values".
"Leaders are passionately and proactively developing the school within, and for, the community".
"Hard-working and dedicated staff ensure that students are individually supported to make good, and often very good progress from their starting points".
"Parents believe that because staff respect the dignity and worth of every individual, their children do the same".
"Students' critical thinking skills and knowledge of theological concepts are developed very effectively".
"Crucially, PRS also builds students' understanding of the diverse richness of religions and culture in the wider world".
"Experiences beyond subject lessons are explicitly designed to help students discover their gifts and build character".