Duke of Edinburgh's Award
The Duke of Edinburgh's Award is a high quality, enjoyable, challenging and rewarding programme of personal development activities for young people aged 14 – 25.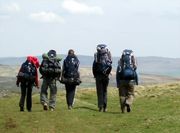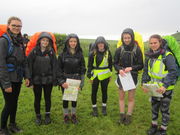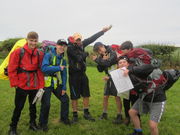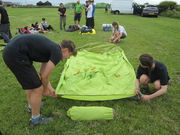 It operates in three progressive sections:
Bronze (for those aged 14 and over) – we offer this to those in Year 10.
Silver (for those aged 15 and over – we hope to offer this to students who successfully complete the bronze award.
Gold (for those aged 16 and over) – we hope to be able to offer this to students in the future.
Each Award is made up of four sections (five for Gold) that involve:
Service – helping other people in the local community
Skills – covering almost any hobby, skill or interest
Physical Recreation – sport, dance and fitness
Expeditions – training for, planning and completing a challenging journey over two or more days
Residential (Gold only) – staying away from home for five days and four nights doing a shared activity with people you don't know
Who should attempt the Award?
Anyone who enjoys a challenge, wants to develop new skills and to make a difference in their community.
2017/18 Bronze Programme
The Bronze Award will run for Year 10 students again this year.
Why do the award?
Achieving an Award will give you skills, confidence and a view on life that everyone is looking for, from employers to colleges and universities.
…you're getting recognised for doing things you want to do (and may even be doing already).
…you'll make a difference to other people's lives and your community, be fitter and healthier, make new friends and have memories to last you a lifetime.
And above all, it's a great laugh – the question should really be why wouldn't you bother!
The Expedition
DofE expeditions must be unaccompanied, self-reliant and by the participants own physical efforts. For the Bronze Award, participants need to complete a 2 day expedition carrying all of their kit, walking an average of 14 kilometers per day and camping over-night.
Tring School will be using A to Z Expeditions to provide the training, support and supervision to enable participants to safely undertake this expedition. Further details of who they are and what they do can be found on their website http://www.azexpeditions.com/
Expedition dates
Pre-expedition training day – Tuesday 20 February – 8.40am – 3.20pm
Bronze Practice Expedition – Saturday 9th and Sunday 10th June
Bronze Qualifying Expedition – Saturday 30th June – Sunday 1st July
Please find below the presentations from the Parents' Information Evening on October 18 and the application and enrolment forms. For your son/daughter to take part, these must be returned, with the deposit, by WEDNESDAY 1 NOVEMBER.