Health & Wellbeing
As well as thinking about the children or young people in your care, it is important to take care of your own mental health and wellbeing. Children and young people react, in part, to what they see from the adults around them. When parents and carers deal with a situation calmly and confidently, they can provide the best support for their children and young people.
Parents and carers can be more supportive of others around them, especially children when they are better prepared.
How a child or young person reacts can vary according to their age, how they understand information and communicate, their previous experiences, and how they typically cope with stress. Adverse reactions may include thinking about their health or that of family and friends, fear, avoidance, problems sleeping, or physical symptoms such as stomach ache.
Sourced from Government Guidance on supporting children and young people
---
NHS Hertfordshire Community
The 'Schools and Families Advice Line' (SFAL) is a new service established to provide emotional wellbeing advice and early help to children and young people, school staff and families during the COVID-19 pandemic.
It can be really worrying when you, or someone you know is going through a difficult time. If you feel this service could help, please call our Single Point of Access (SPA) who will take your details before passing them onto our call back service.
Contact Details:
Telephone: 03007770707
Email: hpft.spa@nhs.net
You will get a call back from a mental health practitioner between 8am-5pm, Monday - Friday.
How can the service help?
Supporting school staff by:
Signposting to wellbeing resources which could be used in the classroom.
Supporting education staff to think about how they might adapt their current wellbeing processes to the COVID-19 situation.
General discussion and psychoeducation for school staff around wellbeing/coping methods/normalising etc.
Signposting individual staff to wellbeing resources (e.g. hard copy/virtual and website based/phone apps).
One-off phone/video consultations to discuss staff wellbeing.
Supporting children, young people and their families by providing early advice around managing:
Specific anxieties (around COVID-19/self-isolating measures, transition between year groups, developing and maintaining relationships, fear of failure, low self-esteem or aspirations, trust issues, social anxiety, etc.)
Phobias (animals/insects, specific food stuffs, specific objects, modes of transport etc.)
Low mood
Emotional regulation difficulties.
Mild obsessive compulsive difficulties that are starting to impact day to day activities.
---
CHILDLINE - HEALING TOGETHER
Please click here to read about the Healing Together programme provided to support young people (6-16 years) who are impacted by domestic abuse.
---
BEEZEE BODIES
Beezee Bodies run courses to help children, young people and adults live a healthier lifestyle – for good.
There's no diet plans or strict rules here! We believe that small changes make a big difference, so our team of nutritionists & behaviour change experts will help you to make healthy habits that fit into your lifestyle.
---
SHOUT
The only 24/7 text based support service in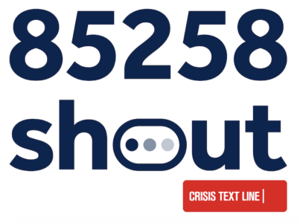 the UK. It is free and you can text SHOUT to 85258 for support from a fully trained volunteer. The advantage is that the support is available when other services are not open and it is confidential and private as you don't have to have a conversation out loud.

We take over 1000 texts a day from children and adults suffering from all sorts of issues from suicidal thoughts/ self harming/ anxiety/ depression/ bullying and family issues.
---
Stop It Now!
Helping to prevent child sexual abuse - please click here to see further information.
---
BulliesOut
Help support individuals, schools, youth and community settings affected by bullying. Please click here to head to their website.
---
Families Feeling Safe
Our service has a new landline 01462 700021.
To contact Fiona or Dave please use our mobile numbers:
Fiona Benjamin 07748 332606
Dave Austin 07929 742295
Email: enquiries@familiesfeelingsafe.co.uk
To find out about other parent courses and Protective Behaviours training please visit our website at www.familiesfeelingsafe.co.uk or visit our Facebook page.
---
Healthy Eating & Exercise
Message from our PE Department
---
Hertfordshire Mind Network
HMN have launched a new early intervention and prevention helpline for ch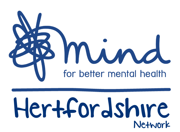 ildren and young people aged 10-17 in Herts. The helpline will provide a safe, non-judgemental space to talk to a Young People Advisor or Mentor who will provide emotional support, advice and information, signposting and discuss coping strategies. For opening hours and more information please visit their website. The Helpline number is 01923 256391 - they are also able to offer support to parents either through this line, or the 18+ 24/7 line - reached through the same number.
---
Anxiety UK
Offers easy access to a range of information, resources and support for helping you understand how to deal with your anxiety during these difficult times while Coronavirus (COVID-19) is impacting on our lives. Anxiety UK
---
Signpost
Signpost is fully committed to the continued provision of counselling, coaching and other support to help young people aged 10-25 and living in South and West Hertfordshire overcome problems in their lives.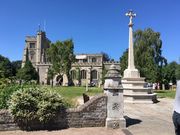 ---
Tring Team Parish
If you know of anyone in need, or you are yourself please don't hesitate in calling. https://www.tringteamparish.org.uk/
---
Kooth
Online magazine with helpful articles, personal experiences and tips from young people and our Kooth team plus Discussion Boards, Daily Journal and Chat with the Team.
---
OCD
Around three quarters of a million people are thought to be living with severe, life impacting and debilitating Obsessive-Compulsive Disorder (OCD) here in the UK.
OCD — it's more than you think! If you feel you might be affected you can find out about the problem and how OCD is diagnosed in this section. OCD UK
---
ACAMH
The Association for Child and Adolescent Mental Health (ACAMH)
---
Think U Know
Home activity packs for parents/carers about online safety during this time when young people will be spending more time at home and online. Think U Know
---
Dr Kathy Weston
Help for Families Evidence-based tips for busy parents to 'try and apply' - created to help children thrive at home and in school.
---
The School Nurse Team
Instagram account for secondary school aged children and will post advice and support specific to teen health. NHS Teen Health
Instagram account for parents and families hct_schoolnursing which provides up to date Twitter account HCT_SchoolNurse
We are continuing one to one tier 1 work with children and young people to support their emotional health & well-being via video calls. Parents and professionals can refer via https://www.hct.nhs.uk/our-services/school-nursing/
Our duty School Nurse line is also available Monday to Friday 9.00am - 5.00pm on 03001 237572
---
Dacorum Family Services & Link
Please click on this link for Isolation Activity Ideas
---
ASD & Autism
https://www.autism.org.uk/services/helplines/main/podcasts.aspx
---
Dyslexia
https://www.bdadyslexia.org.uk/
---
ADHD
https://www.healthline.com/health/adhd#symptoms
ADHD management during the COVID-19 pandemic https://www.thelancet.com/journals/lanchi/article/PIIS2352-4642(20)30110-3/fulltext
---
Samaritans
---
Hectors House
Crisis text line - text 'Hector' to 85258
---
Winston's Wish
Helpline: 08088 020 021
---
Activity Ideas and Resources - primary school age
Put together by Pupil Support Worker, Natalie who works with Sam Lindars, Tring Family Support Worker. These resources will be more suited to younger children.
---
Tring Sports Centre
TSC going online with Group exercise workouts, Swim School Activities and Land base training for Swimmers.
---