Art
A Drawing a Day - drawing is the most important part of art at Tring School - the more you practise the better you will be.
Drawings don't have to be big or 'about' something - draw simply to get better. If you don't know what to draw, draw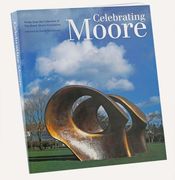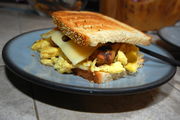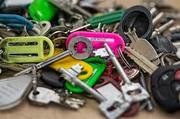 what is in front of you. Or draw something from the following list:
Tangled objects - keys, string, rubber bands, sweet wrappers
Batter carrier bag or patterned basket with large and small objects spilling out
A staircase or passageway
All this can be done in your school sketchbook, or you could buy one specially for your own work. We have a selection at school. If you buy your own please make sure the pages are cartridge paper of at least 120gms. Use whichever material or media you like; some drawings may require colour, others you may want to use pencil, biro, chalk, charcoal. Add any pictures / images you would like included, perhaps from trips, amazing work produced by students, performances etc.
All your teachers will be delighted to help you if you get stuck, to give you a personalised learning experience, and to suggest things you could do if you run out of ideas.
Useful websites include:
Visit galleries whenever you can - locally or nationally, and abroad.
Clubs & Art Studio
Pottery Club (Thursday lunchtime) and the Art Club (run by Sixth Form Art students) is open to all Key Stage 3 students - ask your Art Teacher for more information.
Free use of all the Art studios every lunchtime.
Nature/Manmade
DO

Select contrasting natural and manmade objects. Arrange them together as a still life. Highlight the differences between the objects by using different media and drawing techniques.

SEE

Henry Moore Foundation, Perry Green. Herts.
Musee Rodin, Paris.
Tate Britain, London.

WATCH

Watch nature programme and take screenshots of things that are interesting.

THINK

Go to Ashridge to draw from the trees.Take photos, bark rubbings, collect leaves and other natural debris. Think about what kind of sculpture you would build to put in the woods.

READ

Books available in the Learning Resource Centre on Henry Moore - there are a lot! Also visit the www.henry-moore.org website.
Food & Kitchen Equipment
| | |
| --- | --- |
| DO | Draw these things in your house - before and after a meal, someone preparing dinner or breakfast, leftovers after Sunday lunch or a picnic outside. |
| SEE | Visit a local restaurant and ask if you can photograph the kitchen. Add these images to your drawings. |
| WATCH | Watch cookery programmes and take screenshots of the most interesting bits. Compare different chefs - Jamie Oliver and Tom Kerridge; Bake Off and Masterchef; Rick Stein and Gordon Ramsey. Add these images to your sketchbook. |
| THINK | Collect the recycling from your house and use it to create artwork which highlights over packaging, or use it to create a collage based on one of your drawings. |
| READ | Visit the National Gallery (either online or in person) and look for artwork and paintings that feature food. Stick in prints of your favourite paintings, making sure to add the names of the artists. |